2015 Ford Mustang gets a new knee airbag location
The new Ford Mustang, apart from a host of additional features over the outgoing model also gets a new design for the knee airbag. Ford have ditched the traditional method of integrating the knee airbag in the instrument panel and integrated it into the glove box lid. Ford says that this helps in increasing knee room for the passenger as compared to the conventional knee airbag design.
Instead of the usual textile fabric airbag, Ford have used a moulded plastic design which sits between the inner and outer layers of the glovebox. The airbag is also lighter compared to other knee airbags, almost 65 per cent says Ford. The company has been granted 23 patents on this airbag. Ford claims that while the airbag is light, it provides the same protection as other airbags will. It also improves fuel efficiency due to the reduced weight.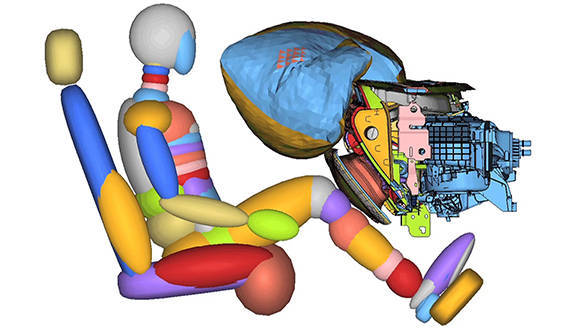 Ford's new Mustang has already been accredited as one of the safest vehicles in its category by the North American governing body. It comes with eight airbags and will most likely make its way to the Indian market very soon.
Price (Ex-Delhi)
Starts Rs 74.62 Lakhs