2014 Skoda Yeti to be launched on September 10
We drove Skoda's abominable snowman in Srinagar and found some things that surprised us and some that didn't. And some things that really bummed us out - like Skoda's obstinate aversion to offering an automatic transmission variant.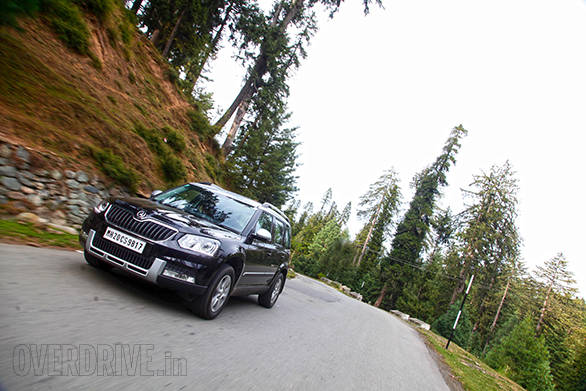 The new Yeti will now only be offered in the top-end Elegance trim but in two variants - namely the 4x4 drive and the 4x2 drive. Again, there will be no DSG gearbox that we so hoped for and both the variants will come with manual gearboxes. As before, the front wheel drive 4x2  model will run a 110PS version of the 2.0-litre TDI engine and come with a five-speed gearbox. The 4×4 model sees power bumped upto 140PS and gets a six-speed shifter.
On the outside, there are a few substantial updates - the sharper lamps and sculpted bumpers. The new bi-xenon headlamps come with DRLs and the fog lamps in the bumper are new too. Also, Skoda will allow customers to choose between three different roof colours - black, silver and white. Seven colour choices will be available at the launch.
Read our comprehensive review of the drive in the new Yeti. Since it's now restricted to just the top-end Elegance trim, we expect a marginal increase in the pricing. We'll be there at the launch to keep you posted.
More from OVERDRIVE on the new Skoda Yeti:-
2014 Skoda Yeti India first drive
What's new in the 2014 Skoda Yeti
Related Stories