2014 Kawasaki ZX-14R India image gallery
We have ridden the fastest superbike there is in India now and here are some stunning images of it.
The monocoque chassis, a Kawasaki feature since the ZX-12R, is narrow but not skinny
Analog meters topped by a neat, but old-looking digital display
And just look at that face. Four-eyes never looked this scary!
Sitting on a 1481mm wheelbase, the ZX-14R is a long motorcycle.
The 1441cc engine that makes 200PS of power and once the ram air effect kicks in at higher speeds, peak power rises to 210-215PS
The ZX-14R isn't as deft a dancer as the ZX-10R but for a motorcycle this long, it turns well, favouring stability and confidence over agility
The huge front fender is a tell-tale sign of a high speed motorcycle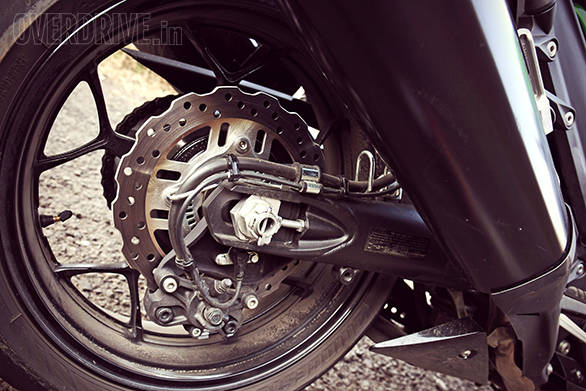 The disc brakes capped with ABS shed speed in a progressive manner
Brutal power meets aerodynamics!
Click here to read our first ride of the ZX-14R