2014 Harley-Davidson Sportster tweaked, ABS now available
The 2014 Harley-Davidson Sportster has received a few changes that are worth mentioning.
The 2014 Sportster's electrical system gets tweaks. The new analog speedometer and digital tachometer combo is connected to a Trip switch on the left handlebar that allows switching through tripmeters, an odometer, or the new gear indicator and rpm display. The wire harness and voltage regulator have been tweaked too.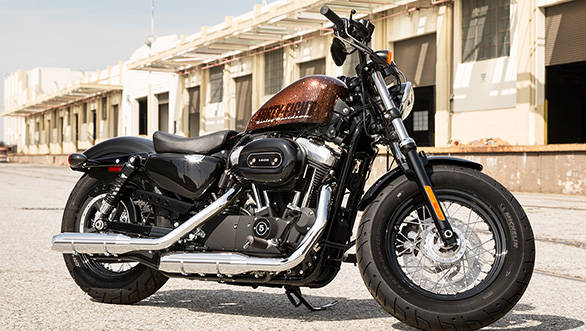 The Smart Security System which comes standard with Harleys has now been added to the Sportster. It uses a key fob to enable the alarm system and to turn the motorcycle off and on. The security option is available for an extra $395.
The exhaust system gets a catalyst and oxygen sensors, while the mufflers get new exhaust shields. The highlight of the changes comes in the form of ABS and a revamped brake assembly. Rotors, calipers, pistons, cylinders and brake liners are all-new. The front and rear assemblies work independently and the ABS option is available for $795.
The 2014 Sportster gets new colours, two-tones and graphics. It retails at $10,479.