2014 F1 Indian Grand Prix cancelled
That Formula 1 won't be coming to India next year has been confirmed. Bernie Ecclestone, the President of Formula One Management (FOM), first drew the world's attention to the possibility that the Indian GP would be cancelled at last weekend's Hungarian GP. Ecclestone declared that the situation in India was too 'political' referring to the taxation issues and red tape that plagued the country. And while speculation was allowed to go on unchecked for a while, confirmation has finally come through that the 2014 edition of the Indian Grand Prix is definitely off.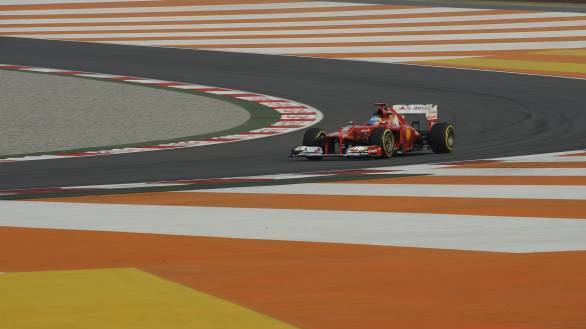 The fourth and fifth rounds of the Indian GP will happen early on in 2015 and 2016
OVERDRIVE learned yesterday, while speaking to the President of the Federation of Motor Sport Clubs of India (FMSCI) that the FOM was looking at cancelling the 2014 edition of the Indian GP purely because they wanted the race to run early on in the year in 2015. If this were the case, the time period between the 2014 and 2015 races would be very short, and preparation for the event wouldn't be easy.
Today, Bernie Ecclestone confirmed the same, declaring that he'd always wanted to host the Indian Grand Prix in the first part of the year, along with the other Asian races like Malaysia, Bahrain and China. And in order for a successful running of the 2015 edition of the race, the 2014 race would be cancelled. Since the Buddh International Circuit is contracted to host five editions of the Indian Grand Prix, the fourth and fifth rounds will happen early on in 2015 and 2016.
Read more about the cancellation of the Indian GP here.