2014 BMW i3 delivered to first customer in USA
The new BMW i3 has been delivered to the first happy customer in the USA. The lucky owner is Charles Rabie, an electric vehicle aficionado and Tufts University professor. He has been driving the BMW ActiveE since 2012, a hybrid car based on the 1-Series. Rabie took delivery of his car at the BMW Boston dealership earlier in the week. This signals the upcoming flood of vehicle deliveries about to begin from the pool of cars waiting for their owners at the Port Jersey Vehicle Distribution Center in Jersey City, NJ.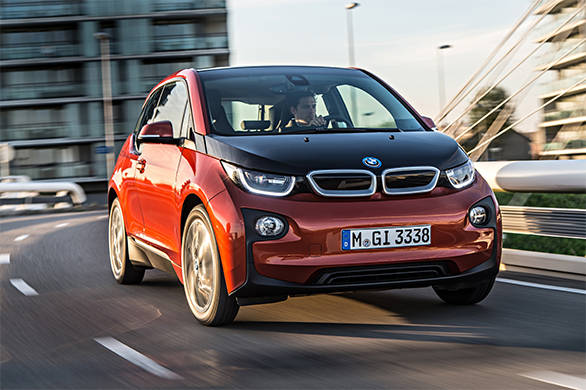 The i3 clearly stands out here thanks to its unique looks. The lines are unconventional; the look, a bit bulbous; and it isn't something that people will fall in love with from the word go.
According to the United States Environmental Protection Agency (EPA), he can now happily zip around town for around 130-160 km on a single charge. The i3 has an all-electric power train which develops 172.4 PS of power and 250 Nm of torque. Efficiency wise, the car can achieve 59 kmpl in city, 47 kmpl on highway and a combined cycle of 52 kmpl.