2014 Auto Expo: Your favourite Maruti Suzukis get pimped up
It looked like Maruti Suzuki had planned the first day of the 2014 Auto Expo as a dry run for the Celerio launch the next day. On Wednesday, the Indian car manufacturer unveiled two concepts and showcased about a dozen bizarre sounding products with paint and sticker updates. The Ertiga Altire, Swift Volt, WagonR XRest, Grand Vitara  Luxion, SX4 Sport, Gypsy Escape, Alto 800 Browzer, the Alto K10 Crescendo, Eco Piknik, Ritz Jubilo and DZire Opula were all given  cosmetic changes. Speaking of bizarre names though, nothing beats the Celerio and Ciaz concept.
You can approach your nearest car dealer and ask them to get similar paint and sticker work on your Maruti. Here is an image gallery of all the customised cars at Maruti's stable  at the 2014 Auto Expo.
Alto K10 Krescendo
Alto 800 Browzer
WagonR Xrest
SX4 Sport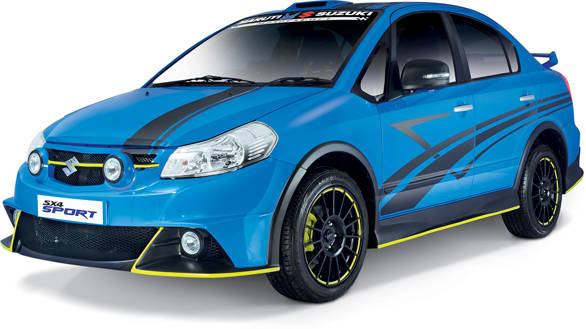 Swift Volt
Swift Sport
Ritz Jubilo
Omni licious Cafe
Gypsy Escapade
Grand Vitara Luxion
Ertiga Altire
Eeco Piknik
DZire Opula