2014 Auto Expo: Mercedes M-Guard launched in India at Rs 2.49 crore
If you have a lot of money there's a good chance there's a lot of folks who will be happy to relieve you off it. Mercedes comes to your rescue with the M-Guard armoured vehicle. The M-Guard is based off the ML-Class SUV but has been strengthened and reinforced to the pint that it can sustain serious levels of gun fire and keep its precious cargo safe.
The capability to withstand fire upto Resistance Level VR4 (covers handguns upto Clint Eastwood's preferred gun – the .44 Magnum) the car requires some serious reinforcement. Under what appears to be a standard ML lies a comprehensively redeveloped chassis with retuned electronics to handle the considerably added bulk. The tyres themselves are run-flat types with reinforced side walls that can take the car's full weight even when deflated. This allows the car to be driven for a certain distance to escape the zone of fire. The body structure itself has been reinforced at several stress points with a combination of glass, steel and high density plastics. The glass used for the greenhouse is a special sandwich structure that is highly resistant to impact and remains shatterproof thanks to an a additional polycarbonate inner layer.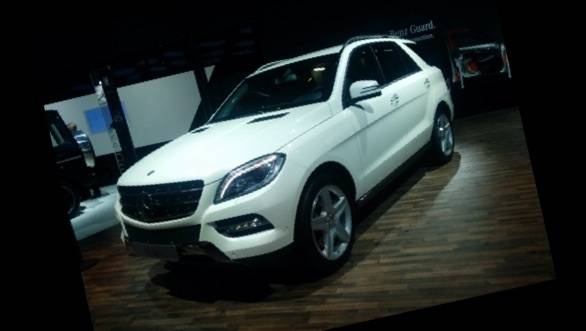 Mercedes has put this machine through a stringent testing regime which includes firing a triangular volley of shots at the windscreen and side windows. Armoured vehicles like this often way more than double of their traditional counterparts. Dealing with the M-Guard's bulk is a 4.7-litre V8 producing 408PS which is good for a 6.5 second run to 100kmph – quick enough to get away from the baddies.
The cost for this protection and opulence? Rs 2.49crore ex Delhi, or about four times the cost of a regular M-Class