2013 Mini production ends, sales of new model start by March 2014
Post the recent global unveiling of the new Mini hatch; the company has officially announced the last of its outgoing hatch. The last model of the current-gen Mini rolled off the production line at Plant Oxford in the United Kingdom. Mini has now built 1,041,412 hatches of the current generation at this Oxford plant. The new models will be the third generation of the iconic small car.
The company has also spoken of the plant starting production of the brand new 2014 Mini, which will make it to showrooms in the UK in mid-2014.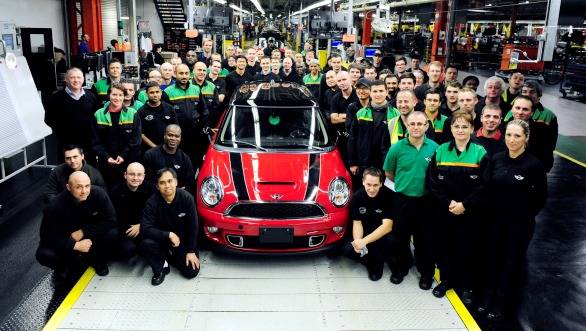 The last of the outgoing Mini
Speaking of the outgoing model, it was launched in 2006. It came with turbocharged engines and enhanced suspension to boost driving dynamics. The company also boosted the fuel efficiency. Then there was Mini Connected, the new infotainment setup.
The 2014 model is set to bring in improvements in terms of driving dynamics, personalisation, engine efficiency and power delivery. The 2014 Mini gets 1.5-litre three-cylinder and 2.0-litre four-cylinder TwinPower engines.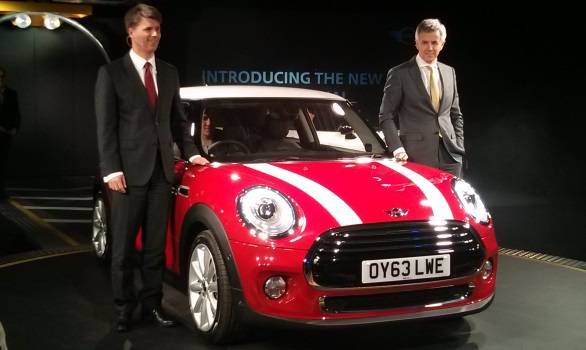 2014 Mini
"Having put a smile on over a million drivers' faces across the globe, the last of the outgoing MINI Hatch drove off the production line at Plant Oxford today. With production of the new MINI Hatch underway, associates at the brand's historic Oxfordshire home took a moment to recognise their achievements in building a car which has formed the backbone of MINI's burgeoning global growth," said Mini's official statement.
The new 2014 Mini was unveiled at the Cowley plant in Oxford earlier this month. The sales of the vehicle will start in Europe by March 2014. This new generation of the iconic hatch will make its presence felt here in India, first at the upcoming Delhi Auto Expo. The Mini vehicles sold in India roll out of the BMW plant which is located in Chennai. We also recently informed you about how BMW has announced a price hike on its entire range. The Mini cars are also part of this range.