2006 MotoGP Champion Nicky Hayden no more
Nicky Hayden, the 2006 MotoGP champion, has passed away. The American motorcycle racer succumbed to injuries suffered in an accident when a car crashed into his bicycle in Italy five days ago. The accident on the Rimini coast left him with serious cerebral damage. While the hospital had initially only stated that Hayden had suffered a serious polytrauma, it was clear that Hayden's condition was critical, with no positive news since the initial diagnosis. Today, an official statement was issued confirming that the 35-year old racer was no more.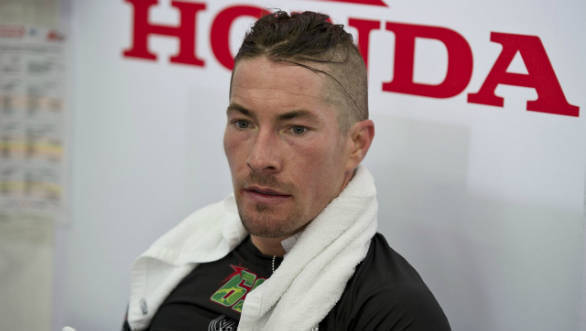 Dubbed the 'Kentucky Kid', Hayden burst onto the road racing scene after a career in dirt-track racing. He first competed in the MotoGP championship in 2003. His best season was 2006, when, riding for Repsol Honda, he ended Valentino Rossi's stranglehold on the championship, by claiming the title at the very last race of the season at Valencia. Going into the finale, Hayden had been eight points behind Rossi, but when the Doctor slid out of the race on the fifth lap, and remounted only to finish 13th, the title was Hayden's. The American finished third and claimed the title by five points.
Hayden continued to race for the Honda team until the end of the 2008 season. From 2009 to 2013 he competed in MotoGP with the Ducati team, following which he raced with the Aspar Racing Team for two years. In 2016 he returned to the WSBK championship, where he had his first podium at Assen and his first win at Sepang.
Our thoughts and prayers are with Hayden's family.