1954 Jaguar XK120 SE by Pininfarina to be unveiled on August 20
If you are an automobile enthusiast and have a liking for old-school design, Jaguars would be somewhere on the top. For they look retro cool with those glistening grilles, flowing design and the timeless appeal. The Jaguar XK120 was an important car for the British automobile maker as it was the company's first sports car post the SS100.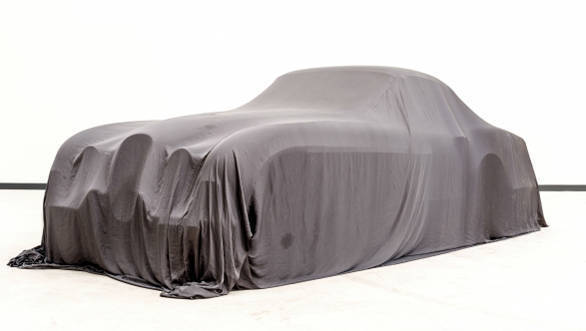 The Jaguar XK120 SE was manufactured at the company's plant in Coventry, England. Back in its day, there was a special Jaguar XK120 SE that was designed by the famed Italian design house, Pininfarina. This special one of a kind version of the roadster was completed on April 5, 1954 for Max Hoffman who was a New York-based importer of luxury European automobiles into the United States during the 1950s. Later, the Jaguar XK120 SE was also shown at the Geneva Motor Show in 1955.
Fast forward to the present, a team of thirteen at Classic Motor Cars (CMC) have been working on restoring this model for the past two years. This will be unveiled at the Pebble Beach Concours on August 20. CMC had bought this Jaguar XK120 SE from someone who bought it in the USA in 1978 to restore it but couldn't. CMC claims to have done a complete nut bolt restoration of this car.
The Classic Motor Cars team who have working for two tears on this restoration
The Jaguar XK120 was manufactured between 1948 to 1954 with a total of 12,055 units being made. During its tenure, it earned a lot of accolades like clocking over 213kmph and 172.94 kmph for 24 hours making it the first sports car to do so. In its last tune, the the Jaguar XK120 was powered by a 3,442cc 6-cylinder motor that made 220PS of power.